The Lockdown Low-down!
To keep our spirits up during this difficult time, we have been asking parents and members of staff to send in photos and videos of what they have been doing during the temporary school closures. We have had such a brilliant response so far and we hope that you enjoy seeing what everyone has been getting up to!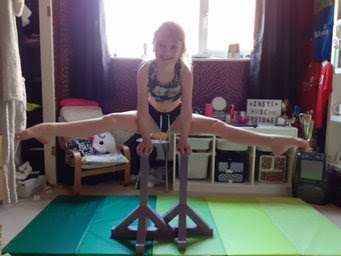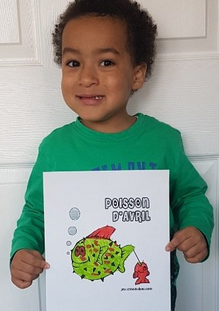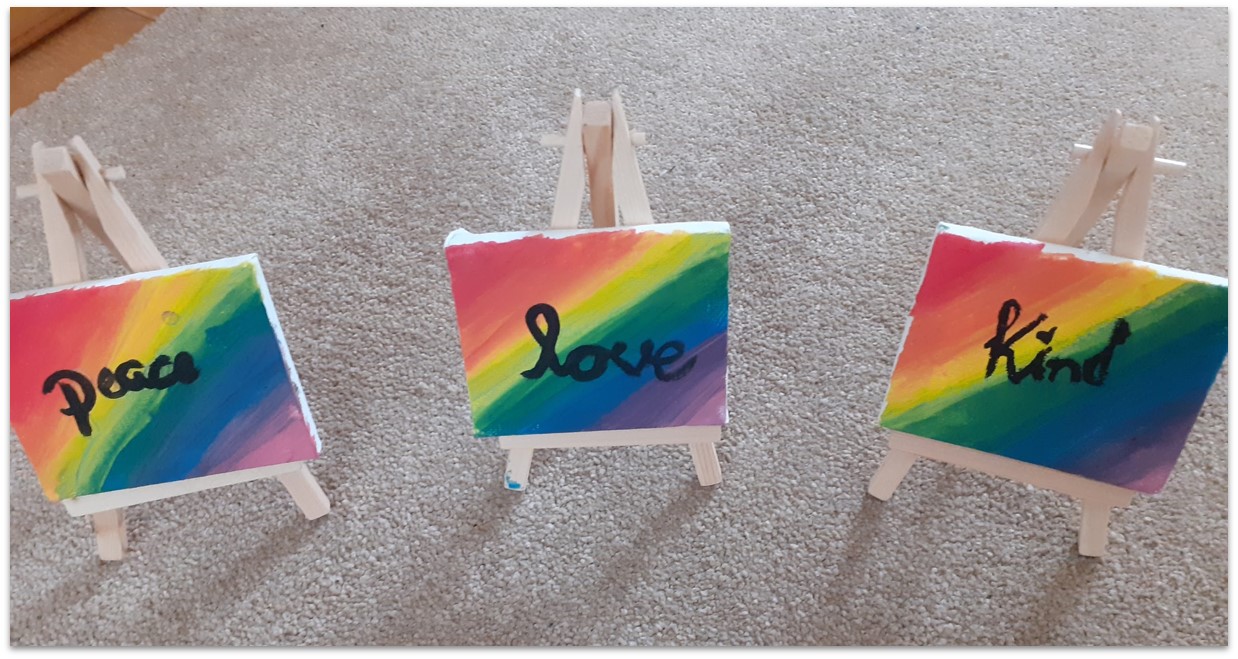 What have we all been up to? Find out by clicking the buttons below:

The Lockdown Low-down Newsletter January 2021

The Lockdown Low-down Newsletter April 2020The Lockdown Low-down Newsletter May 2020The Lockdown Low-down Newsletter June 2020
So what home learning have the children been doing for French, Music and Dance/P.E.? Find out below...The Lockdown Low-down Newsletter - French, Music & Dance March/April 2020

The Lockdown Low-down Newsletter - French, Music & Dance May 2020

The Lockdown Low-down Newsletter - French, Music & Dance June/July 2020
How to look after your child's digital well-being
Be Internet Legends

During the current COVID-19 lockdown, children are using the internet more than ever. What with learning, socialising and play, they're hardly off it.

Parent Zone have offered some advice for parents on how to talk to their children about the subject in a way that doesn't make them switch off. Click HERE.
They have also put together a ​'Legendary Learner Well-being Kit':
1. A letter explaining what parents and carers can do to help their child look after their digital well-being during lockdown and beyond.
2. A series of​ activities for families​ based on the 'Be Internet Brave' pillar, which encourage them to reflect on their tech use and find the right balance together.
3. Guidance from Google about Family Link ​– a free app designed to help families create healthy digital habits and set ground rules as they learn, play and explore online.
Foundation Stage & Year 2 Lockdown Videos:
Mrs Hamer, one of our parents, has worked really hard to create a music video of the Year 2 children dancing and miming to the song 'Times Like These' and a music video of the Reception children dancing to 'We're all in this together'. Even some of the staff have included their dancing moves in the videos!
It is so lovely to see the children involved and we hope that you will all enjoy watching them as well! A massive thank you to everyone who took part in these videos but an even bigger thank you to Mrs Hamer for all the time and effort you have put in to create something so wonderful and special during this time.
Here is the music video that Miss Lucas put together of pupils and staff dancing to 'One way or another'!
Here is a music video that some of the cleaners/teaching assistants made to cheer everyone up!
Well done to parents and staff who have been using Class Dojo to keep in contact with each other during this time. The below update shows what an amazing job you are all doing so keep up the communication!
20th - 24th April 27th April - 1st May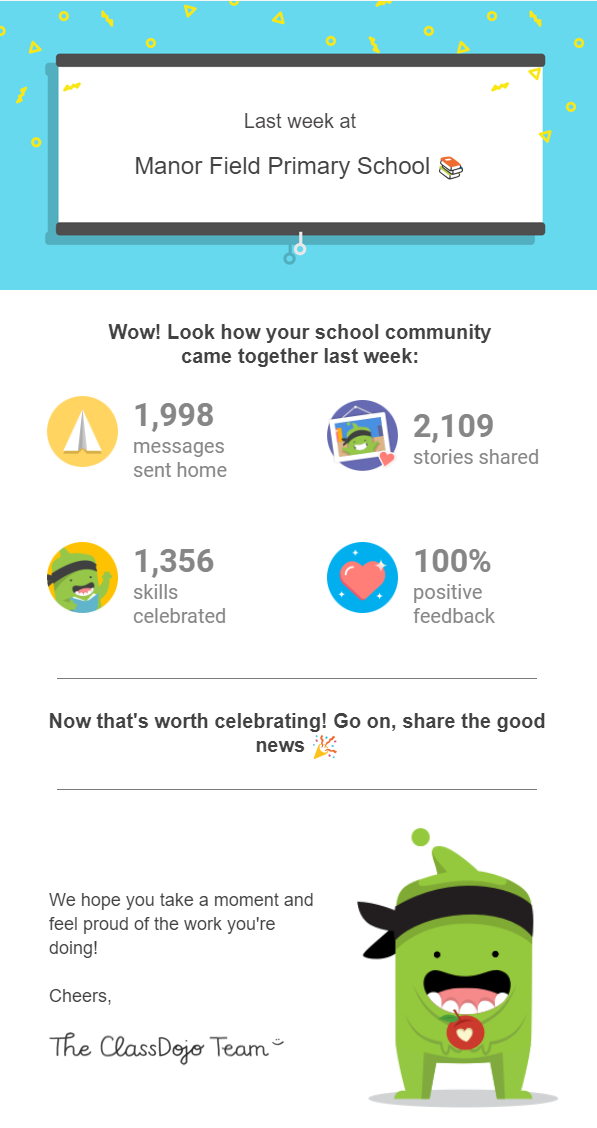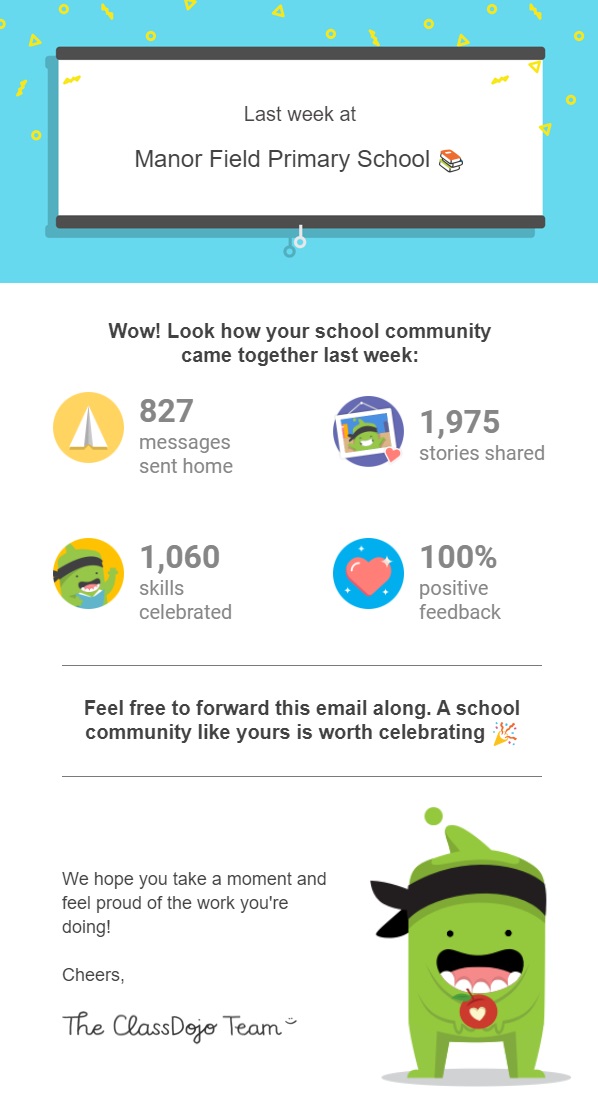 Here is a slideshow of all the lovely pictures we have received from Week 1 & 2 of the closures. The children have been busy doing home learning and the staff who haven't been at school have been busy keeping themselves occupied!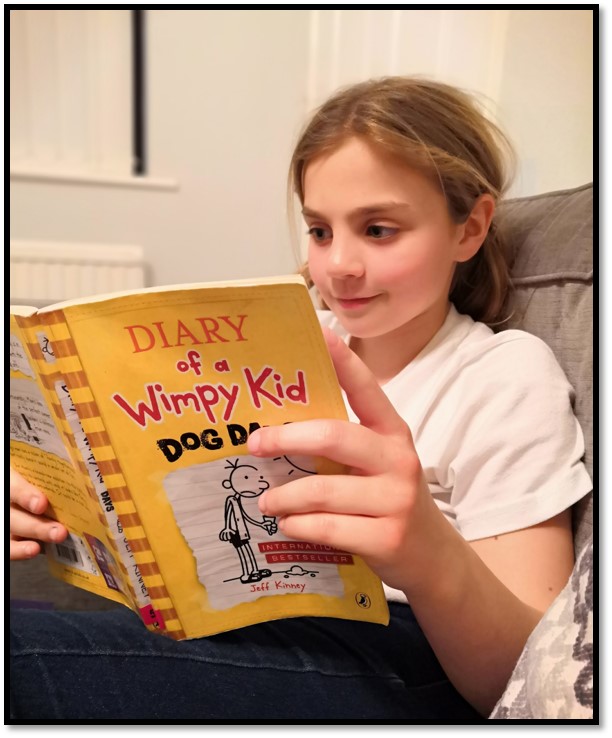 Please see below a selection of online educational games: