Safeguarding
We take safeguarding very seriously at Manor Field School. All staff, governors and regular volunteers have been 'Disclosure and Barring Service (DBS)' checked, and they have all read Part 1 Keeping Children Safe in Education (KCSIE) Document, are familiar with the school's Safeguarding policies and procedures and the administrator keeps an updated staff safeguarding training register.
Safeguarding is Everyone's Responsibility
All staff undertake Safeguarding training annually and attend a Safeguarding INSET training per year. All new staff are subject to rigorous checks prior to appointment as well as the relevant staff training together with new starter induction.
Third party contractors, supply teachers, club providers and organisations that come to contact with the children are all DBS checked.
We set up and follow appropriate Safeguarding policies and procedures so that every child can be kept free from harm and abuse from an adult or a child that may pose a risk. Please see our Safeguarding and Child Protection Policy below:
The Designated Safeguarding Lead:
Miss D Bailey
The Deputy Designated Safeguarding Leads:
Mr Esplen, Dr James, Miss Richardson
The Safeguarding Governor: Mrs S McNicol
If you have a concern about a child, please do not hesitate to contact the school office for further advice on what to do on 01444 233368 or via an email office@manorfield.w-sussex.sch.uk.
Alternatively, please report concerns about a child directly to the Multi Agency Safeguarding Hub (MASH) at West Sussex County Council on 01403 229900 / MASH@westsussex.gov.uk.
For more information about Safeguarding, please visit National Society for Prevention of Cruelty to Children (NSPCC) website to find out more about Safeguarding or call the numbers below should you wish to report a concern:

Help for adults concerned about a child
Call us on 0808 800 5000

Help for children and young people
Call ChildLine on 0800 1111

Email to help@nspcc.org.uk
Online Safety
We have an of Online Safety Champion who lead the education of Online Safety for the children as well as staff. Our Champion is:
Our Online Safety Policy can be found here:
If you would like more information about Online Safety and educating your child at home, we find the following places make an excellent start in promoting children's safety on the Internet: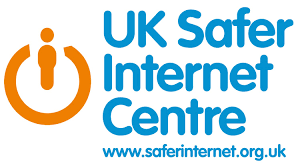 Security on premises
Our school premises is secured by a number of gates that remain locked throughout the day except during the drop off and collection times when staff are present in the playground and on the doors.
All visitors enter the school premises via a self closing gate, which can only be opened remotely from the school office and from the inside using a key fob. Visitors are required to use the Intercom system which is also monitored by a CCTV camera from the school office.
All doors into the building remain closed during the day and entry can only be gained using the key fob, issued to every staff member as well as supply teachers. Two other key entry points are monitored by the CCTV camera - the Antarctica Unit main door and the internal door leading from the school office to the foyer of the Main Hall.
We use walkie talkies on school premises giving us the opportunity to communicate with every teacher and / or unit, the Head Teacher, the Deputy Head Teacher, PA to the Head Teacher, the premises manager, the school office staff and the staff on playground duty instantly, should there be an emergency. All staff have received training on how to operate a walkie talkie.