Religious Education (RE)
Subject Leader: Mrs L Kirwin
Subject Policy: MF RE Policy 2020
Subject Document: MF RE Coverage and Progression Document 2021
Subject Gallery: Religious Education Photo Gallery
At Manor Field School, we believe the purpose of the Religious Education (RE) curriculum is to support pupils to develop their own coherent patterns of values and principles as well as supporting their spiritual, moral, social and cultural development. Furthermore, RE can positively contribute to a pupils' personal development and well-being and enhance community cohesion by promoting mutual respect and tolerance in our increasingly diverse society.
RE makes important contributions to other parts of the school curriculum, such as citizenship, personal, social, health and economic education (PSHE education), the humanities, education for sustainable development and others. It offers opportunities for personal reflection and spiritual development, deepening the understanding of the significance of religion in the lives of others – individually, communally and cross-culturally.
"No one is born hating another person because of the colour of his skin, or his background, or his religion. People must learn to hate, and if they can learn to hate, they can be taught to love, for love comes more naturally to the human heart than its opposite." (Nelson Mandela)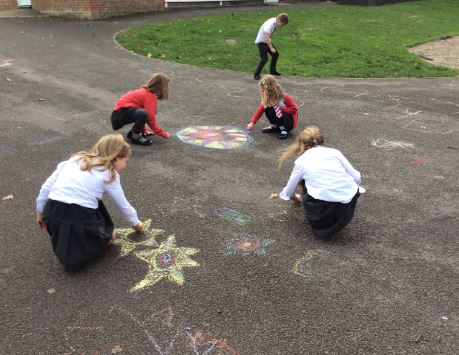 Teaching in RE challenges stereotypes, misinformation and misconceptions about race, gender and religion. Lessons at Manor Field seek to present religions and world views in all their richness and diversity in terms of beliefs, traditions, customs and lifestyle in a sensitive and accurate way in order to encourage a positive attitude towards diversity. All questions, views, and opinions are treated with sensitivity and respect.
It is important that children progressively develop the capacities to interpret, evaluate and respond to different values and beliefs, which also help to strengthen their ability to communicate complex, and sometimes emotive issues, with sensitivity and with tolerance.
Here are the slides from the assembly that some children put together about Ramadan/Eid.