Computing
Subject Leader: Mr S Barrett
Subject Policy: MF Computing Policy 2021
Subject Document: MF Computing curriculum coverage 2020-2021
Subject Gallery: Computing Photo Gallery
Children are now "digital natives", growing up in a world dominated by information and communications technology (ICT) that provides them with access to a wide range of digital information, services and tool. As such, the computing curriculum at Manor Field aims to equip children with the necessary skills for their future digital lives. Each child is taught the core computing principles of:
Programming
Computational thinking
Creativity
Computer networks
Communication and collaboration
Productivity
Online safety underpins the computing curriculum at Manor Field. Each child is taught how to use the internet safely and respectfully, understanding the necessary precautions to take and where to seek help.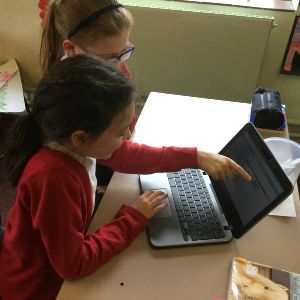 As they progress from Reception, through KS1 and onto KS2, children will become increasingly confident in the application of their digital skills, becoming increasingly efficient and effective communicators, collaborators and analysts, showing imagination and creativity in their use of ICT in different aspects of their learning and life beyond school.

Each year, the children partake in the Hour of Code, a global movement teaching millions of students around the world how to code in just one hour. The program is designed to demystify code, to show that anybody can learn the basics, and to broaden participation in the field of computer science.