Foundation Stage
Spring 1 2019
This term we are learning about Super Heroes.

A lot of our work will be linked to the book 'Supertato" by Sue Hendra. We will finish our theme with a 'Superhero Extravaganza!' on Thursday 14th February 2018 where the children will take part in a range of fun and creative superhero activities throughout the day.

Mrs Laura Boakes, Foundation Stage Leader and Octopus Class Teacher
Our Learning Journey - Super Heroes - Spring 1 2019
The children have been making their own Supertato and have been writing speech bubbles to show what the characters might be saying. The evil pea had been up to all sorts of mischief in our classrooms too. We are designing traps to catch him.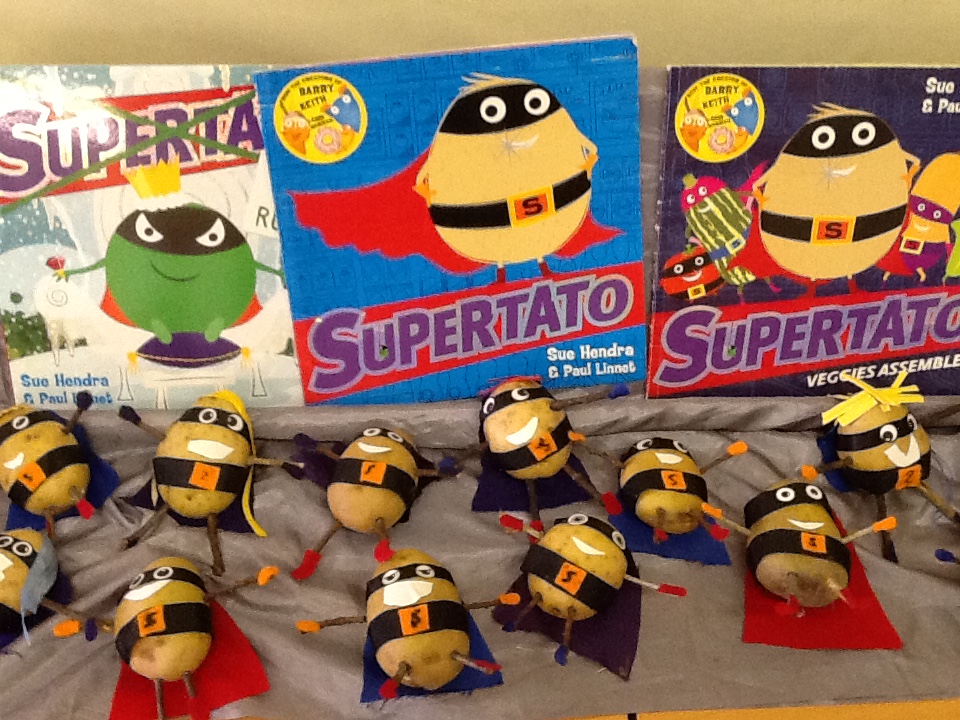 Autumn 2 2018 / 2019
This term we have been learning about 'Bears'.

We have been learning about real bears and their habitats and have been reading 'We are going on a bear hunt' to learn about story structure. We have also been learning lots of bear songs as well as songs for our Christmas nativity.

The launch of this theme involved us going on A Bear Hunt in Bedelands Woods on Wednesday 14th November where we hunted for teddy bears in the trees!
Autumn 1 2018 / 2019
Our first topic of this academic year is 'All About Me' and we have a few very busy weeks ahead to learn about our families and telling our peers and teachers all about them.

We will be thinking about what happens as we grow up and which things we can do now that we couldn't do when we were babies. We are all looking forward to finishing our topic with Grandparents Tea Party on Wednesday 17th October.

Please see our theme overview below for more information:
Summer 2 2018
This term, we will be learning about vehicles and how they move on land, sea or up in the air. We will be learning about emergency services vehicles and a fire engine and police car will be visiting us in school.

The launch of this theme will involve our 'Whizz Along Wednesday' event on Wednesday 6th June 2018 where the children bring in their own bikes and scooters and 'whizz' around a circuit set up in the playground.

MF On the Move Reception Parents Theme Overview Summer 2 2018
Summer 1 2018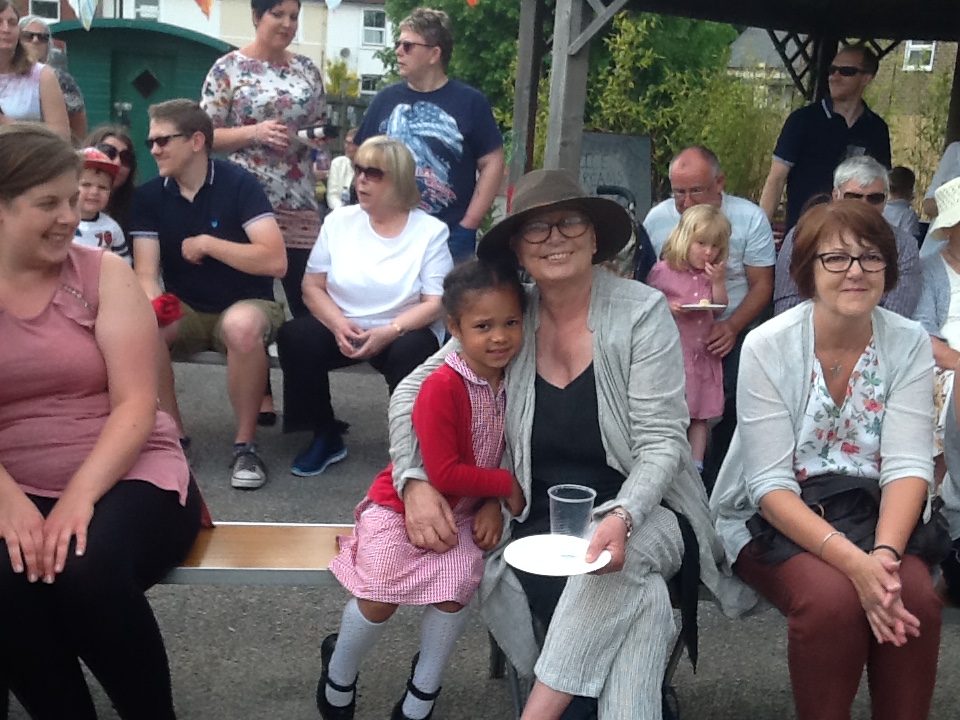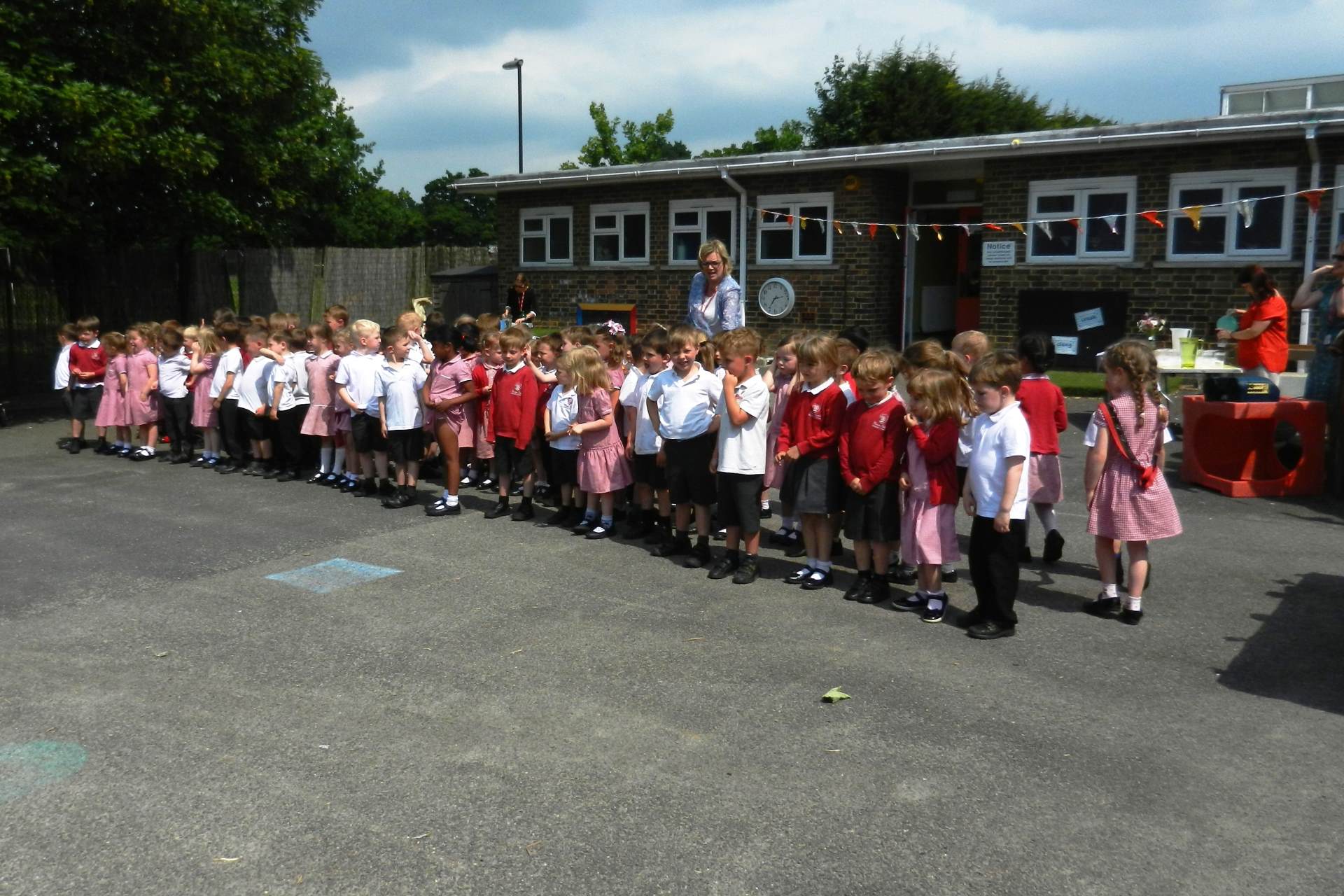 On Wednesday 24th May 2018, we had a very successful
garden
party
to celebrate the end of our theme on growing. The sun shone, the children sang songs about growing and served their parents scones and jam that they had baked themselves. We then sold ice creams. Many parents commented on how lovely it was.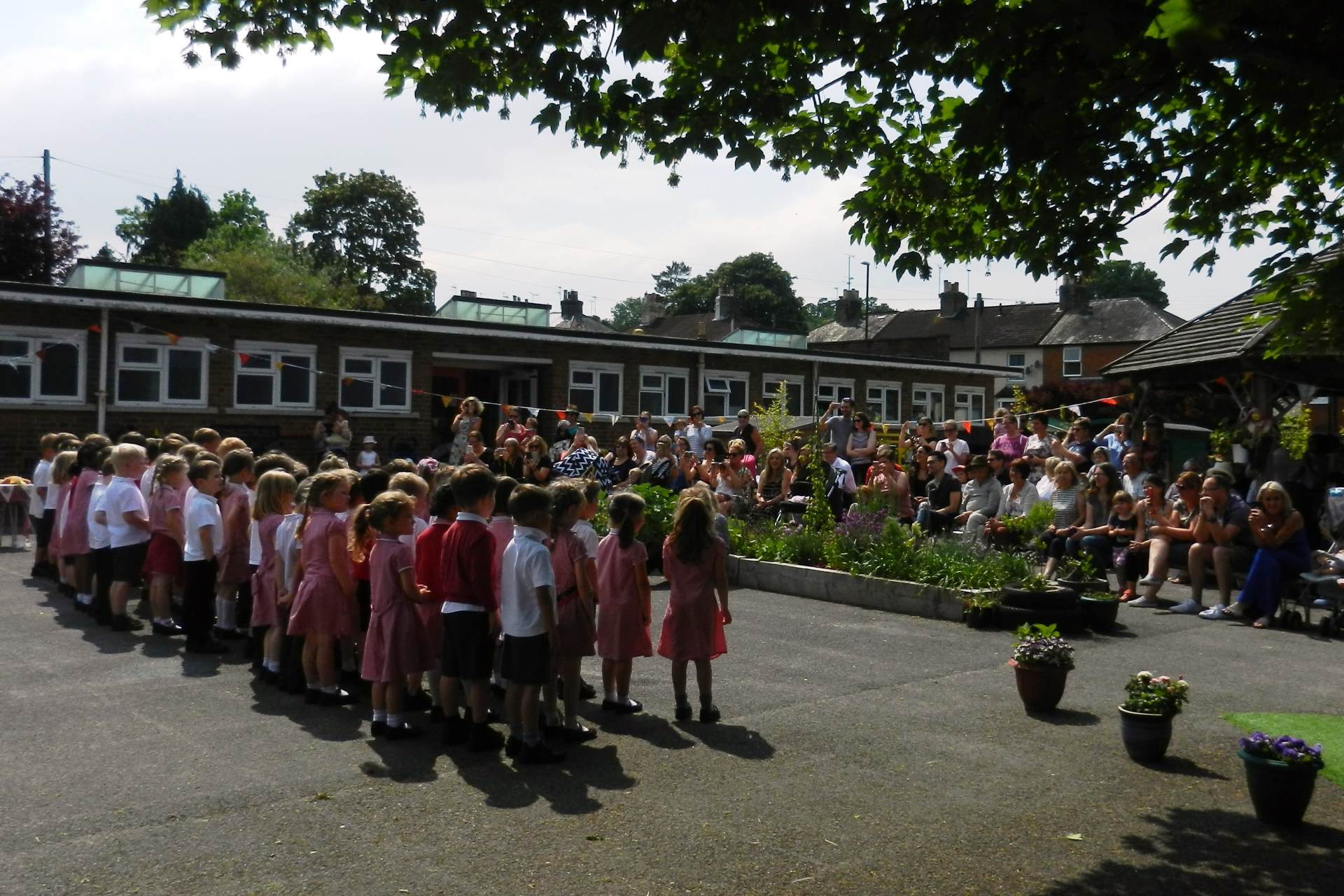 Marvelous Middle - Visit to Ladylands Farm
On Wednesday 16th May three very excited classes of Reception children along with their teachers, TAs, parent helpers and grandparent helpers boarded two coaches for our trip to Ladyland Farm.
For some of the children this was their first time on a coach. After approximately 45 minutes we arrived at the farm where we were met by the friendly staff. Each class was allocated their own 'Farmer' who was responsible for taking them around the farm. We learnt about goats, chickens, pigs, rabbits, cows, sheep, horses and owls. Questions were asked and answered and information was exchanged. The farmers were very impressed with the children's knowledge.
The children were able to pet and feed the different animals. They really enjoyed the experience and many asked for more food so they could do it again. The 10 day old baby calves were fed milk in a bottle. Some of them were very greedy and wanted more! Farmer Phillip took us on a bumpy tractor and trailer ride round a large field. This was great fun!
After lunch the children had free reign in the field where they could climb on the straw bales and 'drive' the old tractors. We even had some bales of hay that could be pushed around – if you were very strong! Everyone agreed that it was a great day out on the farm.
Theme Launch - Down on the Farm
We had a wonderful launch of our new theme 'Down on the Farm' - the children enjoyed coming into school in their costumes and getting their hands dirty with planting lots of lovely flowers, seeds and herbs.
Our topic this term is Down on the Farm

Launch: 'Garden dress up' day, children are encouraged to bring plants in to school which we will plant together in our garden.

Fabulous Finish: We will be inviting parents in for a garden party on the afternoon of Wednesday 23rd May. The children will serve parents with food and drink made by themselves as well as perform songs we will have learnt this term.

School Trip: We are very much looking forward to our trip to Lady Lands Farm on Wednesday 16th May 2018.

Mrs Laura Boakes, Foundation Stage Leader and Octopus Class Teacher

MF Down on the Farm Reception Parents Theme Overview Summer 1 2018
Spring 2 2018
The Reception Children are learning about Space

Launch: A space ship has crash landed in our playground! Where has it come from? What clues do we have? What do we know about space?

Fabulous Finish: We will host an alien tea party with all kinds of wonderful alien themed food. We will make shopping lists, write recipes and menus and cook the food.

Parent Event: WORLD BOOK DAY Thursday 1st March/Tuesday 6th March. Pyjama party – children can come back to school to enjoy stories and have hot chocolate.

Mrs Laura Boakes, Foundation Stage Leader and Octopus Class Teacher
Spring 1 2018
The Reception children are learning about Heroes

At the beginning of this theme, we will dress up as a Hero of our choice, then look at Superheroes and their special qualities. We will think about our special skills and abilities as well as what makes a hero.

A lot of our work will be linked to the book 'Supertato" by Sue Hendra. We will finish our theme with a 'Superhero Extravaganza!' on Thursday 8th February 2018 where the children will take part in a range of fun and creative superhero activities throughout the day.

Mrs Laura Boakes, Foundation Stage Leader and Octopus Class Teacher