Sport / PE
At Manor Field Primary School, we believe that pupils of all abilities from four to eleven should benefit from a broad and balanced physical education programme.
To deliver this, we teach dance, games, gymnastics, swimming and water safety, athletics and outdoor adventurous activities. Physical Education is a unique process of learning, educating the pupils in the knowledge of the body and physical activities; the skill to use their bodies efficiently, effectively and safely; the understanding of how their body moves and the importance of a healthy and active lifestyle. It also encourages healthy competitiveness in and out of school, as well as highlights the importance of team building and the forging social bonds.
Physical Education experienced in a safe and supportive environment is a vital and unique contributor to a pupil's physical and emotional health, development and well being and has a significant influence on the intellectual and social development of each pupil. We aim to include all children of differing abilities in PE and provision is made for SEND children in the school.
I've never been so sweaty in a PE lesson before!

Robert, Year Six
Improving Standards: Since September 2017, Will Berry from Albion In The Community has been working alongside teaching staff to improve subject knowledge and further improve the delivery of lessons to pupils. Two staff meetings have also been dedicated to disseminating skills, and staff now wear with pride their Manor Field t-shirts and jumpers when teaching PE.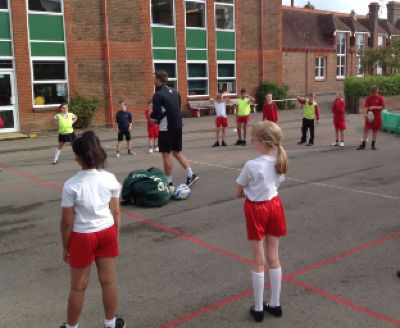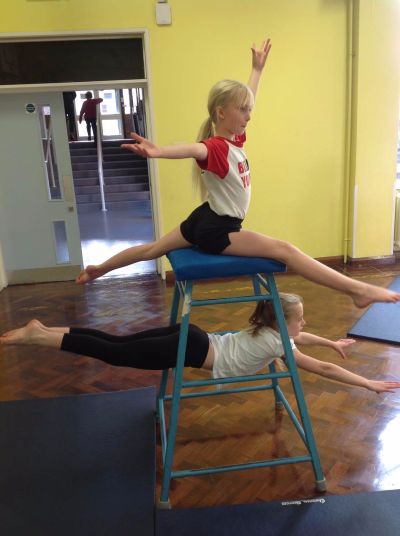 Pupil Engagement: Pupils at Manor Field are regularly challenged to take part in sports which represent the school. So far, we've experienced successes in Cross Country
(at Mid-Sussex and County level!), Girls and Boys Football, Inclusive Sports and Swimming. Our Netball Club began in September 2017 and is now thriving with both boys and girls included in the A and B Teams. We have a new Hockey after-school club for the Summer Term and are looking forward to playing other schools in Hockey competitions. Manor Field
Marching Club is led by staff and two pupils from Downlands School - also ex-pupils from Manor Field - and is linked to Burgess Hill Marching Youth. The Manor Field Marchers recently competed against much older individuals in a silent drill squad competition in Brentwood, Essex - the first primary school to EVER take part!
Sports Crew: A group of Year Five and Six pupils have been specially trained to lead sports sessions during lunch times for our KS1 pupils. We value pupil leadership and the children thoroughly enjoy the level of responsibility given to them!
(Pictures of pupils in the Sports Crew coming soon!)
Outward Bound Activities: We firmly believe in residential experiences for our pupils and offer children in Year Three and Six the opportunity to visit Hindleap Warren in Forest Row. Whilst there, they are encouraged to physically challenge themselves in sports such as Archery, Canoeing and Orienteering.
(Pictures of pupils in Year Three and Six at Hindleap coming soon!)
Wembley Trip
On the 22nd March 2019, a group of very lucky children went to Wembley Stadium to watch the international competitive England v Czech Republic football match! It was an amazing experience for all the children at Manor Field and adults who attended. With us cheering them on, England secured a 5-0 victory!
Running Track
Our Parent Teacher Association, along with a generous donation from the Burgess Hill District Lions, and money from the Sports Premium have enabled us to have an all-weather running track installed on our school field. The official opening was on the 28th March and we are now out running the Daily Mile and achieving Personal Bests!
February 2019 saw the arrival of AGP Play to install our track. Sadly, the weather was not on our side to begin with and they struggled with water-logging.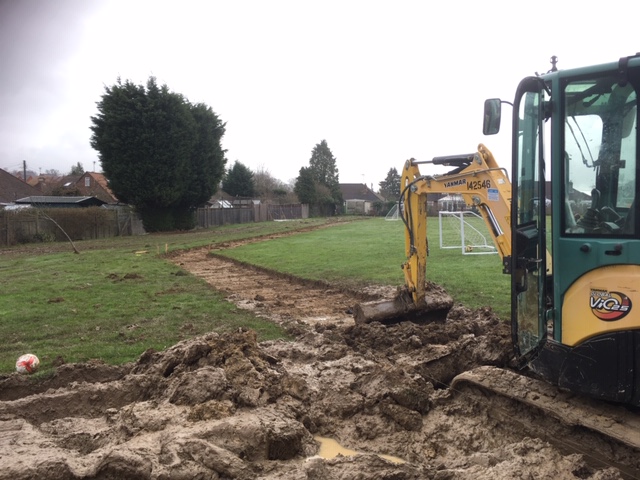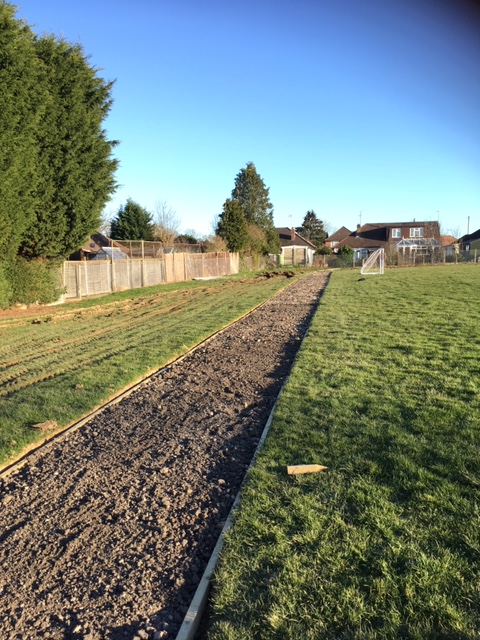 An improvement in the weather meant that work progressed well, and in early March, we could see the route the track was going to take.
Mid March saw the completion of the track and we prepared for our official opening.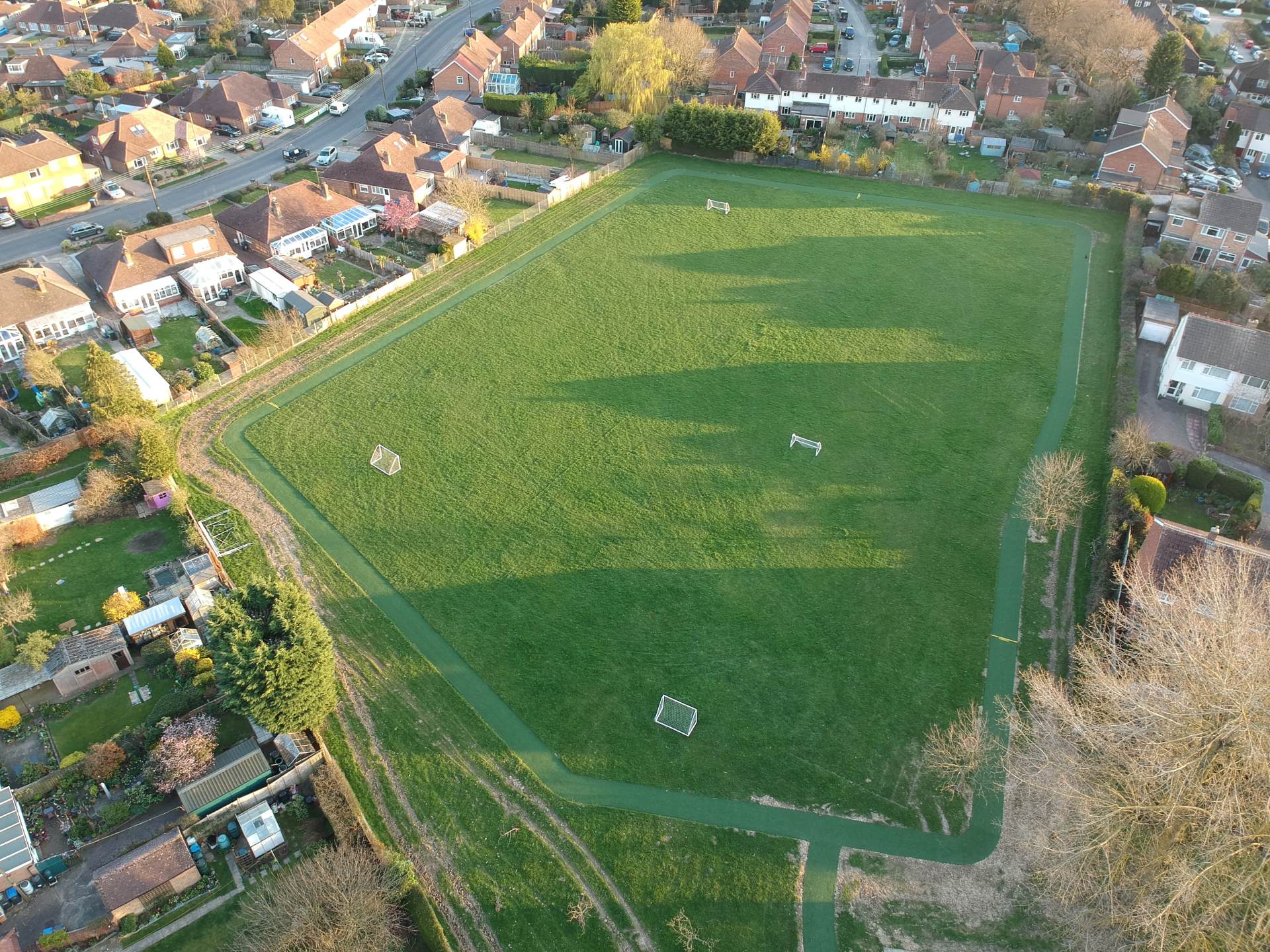 The official opening took place on the 28th March with special guests from the Burgess Hill District Lions and the Manor Field Parent Teacher Association. Every pupil at Manor Field then had their first run around the track!
Our opening ceremony made it onto the Meridan News and into the Mid Sussex Times and The Argus!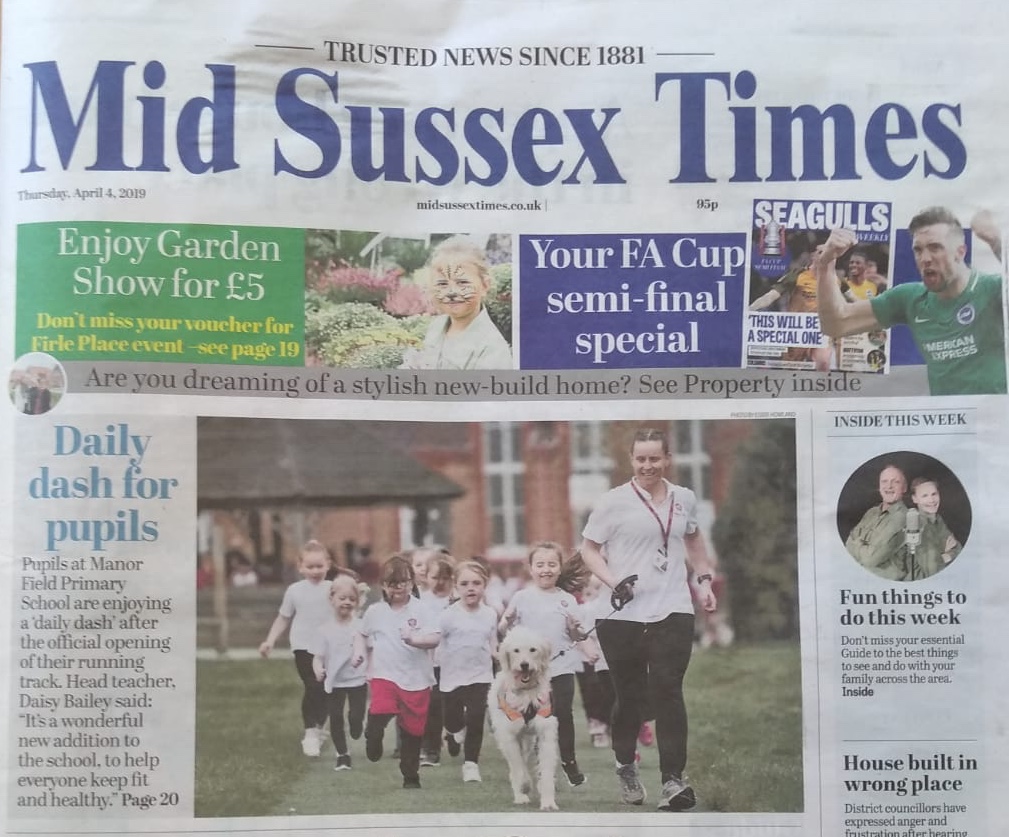 With thanks to all involved for helping us to create something special and unique at Manor Field!
Have a look at some aerial footage of the track and our school!